Joanne Abdo
2021 CroatiaFest Virtual Festival Coordinator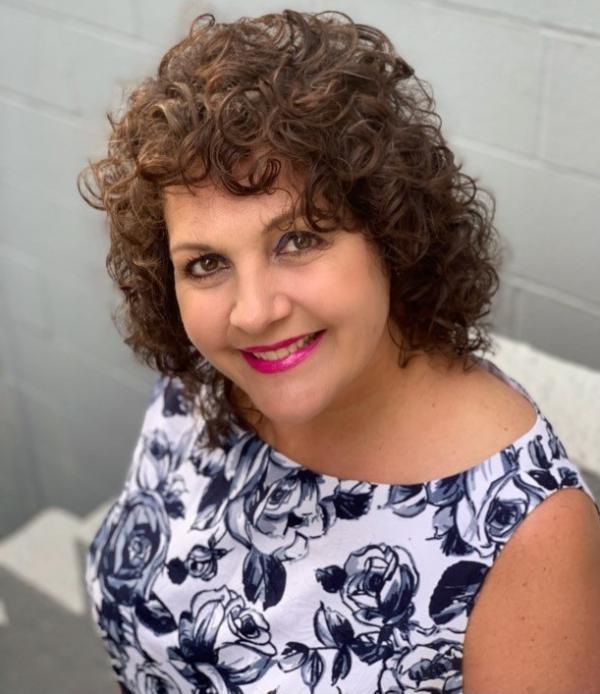 CroatiaFest is pleased to introduce Joanne Abdo as the 2021 Virtual Festival Coordinator.

Joanne has been a part of the Croatiafest Planning Committee since its inception. You probably know her best as the "Gal in the T-Shirt Booth" at CroatiaFest. For the past 14 years, Joanne has been in charge of creating the annual CroatiaFest T-shirt design and merchandise sales, a major source of funds for the festival.

"I am thrilled to be Croatiafest 2021 Virtual Coordinator! Our dedicated team of talented committee members have been diligently working on presenting interesting, entertaining, educational segments which are guaranteed to be treasured for generations to come!"

Joanne obtained much of her "basic training" in the field of Croatian folk culture as a member of the Seattle Junior Tamburitzans, performing with them for eight years as a musician, singer and dancer. Later she enjoyed a decade as a dancer for the Vela Luka Croatian Dance Ensemble. Since 2000 she has been the dance instructor and costume manager for the Seattle Junior Tamburitzans. Most recently she has performed as a musician with the orchestra "Kisobran" (Umbrella) which is made up of the Seattle Junior Tamburitzan alumni.

Joanne's participation in numerous groups as a musician, dancer, singer, and instructor has given her opportunities to promote Croatian folk culture in major venues throughout the United States, Canada, and Croatia. Joanne, along with her brother John Morovich Jr. and her mother Cathryn Morovich have been instrumental in the success of Croatiafest. The trio was awarded the esteemed Gordon Ekvall Tracie Memorial Award in 2016 by the Ethnic Heritage Council. She is a member of the Croatian Fraternal Union, The American Slavic Women's Club, and the Slavonian American Benevolent Society.
Subscribe to CroatiaFest eNews
Fields marked with an asterisk (*) are required
Croatian Events
No events are currenly scheduled.
Please check back again later.
Mission
The mission of CroatiaFest is to promote and preserve Croatian culture and to educate future generations of Croatian Americans and the general public with the richness and beauty of Croatian Culture and Croatian American contributions to the building of the United States of America. CroatiaFest is a federally approved non-profit 501(c)(3) organization.
CroatiaFest is part of the Seattle Center's Festal Series of ethnic festivals. Although the theme of the festival is specific to the country of Croatia, her people and history, the festival is ethnically diverse with performers and attendees of many nationalities and age groups. The festival is presented annually in October and is organized by a committee of volunteers with additional groups of community representatives and volunteer workers.