FEATURED MERCHANT VENDORS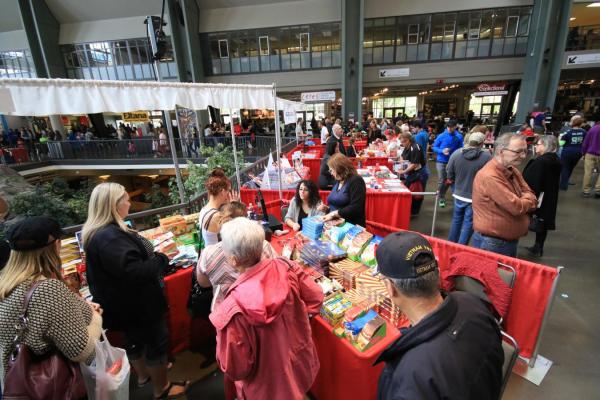 CHRISTMAS IS JUST AROUND THE CORNER!
Support the merchant vendors at CroatiaFest, Sunday, October 2nd at the Seattle Center Armory. You will find a variety of gifts for your shopping pleasure. Pick up the annual CroatiaFest T-shirt from the CroatiaFest Apparel booth. Croatian imported foods, soups, coffee, candy and much more from our newest vendor Balkan Store. Croatian Fixation will offer Croatian-themed apparel and other fun items. Shop for a unique gift from Andy's Exotic Woods of beautifully designed bowls and platters. Handcrafted ceramics and other fun gifts can be found at the Croatian Gifts booth. We welcome back Drusk Trading Company with imported Croatian olive oil from Istria. Mark Oblak Photography will offer scenic photos and cards of Croatia. We invite you to visit by each booth to make a purchase of a one of a kind gift .
2022 CROATIAFEST T-SHIRT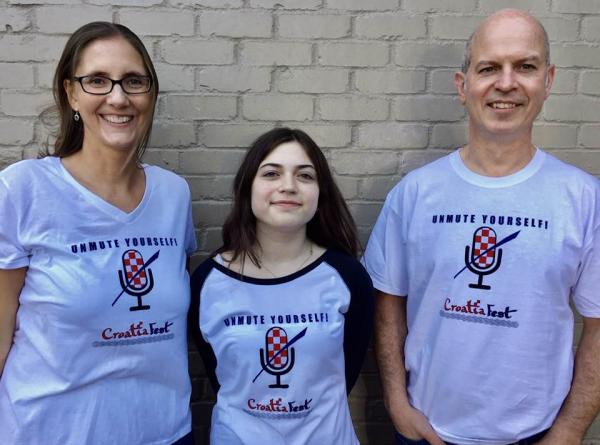 "UNMUTE YOURSELF"
The new 2022 T-Shirt design, "Unmute Yourself", celebrates our first in-person festival since the pandemic. We have brought back our classic design of the Croatian Grb with the Seattle skyline. Fashionable styles and a variety of sizes will be available for your shopping pleasure. Show your support of CroatiaFest and pick up a shirt at the T-Shirt booth next to the main stage at the Seattle Center Armory on Sunday, Oct 2 from 12p to 6p!
COOKING DEMONSTRATION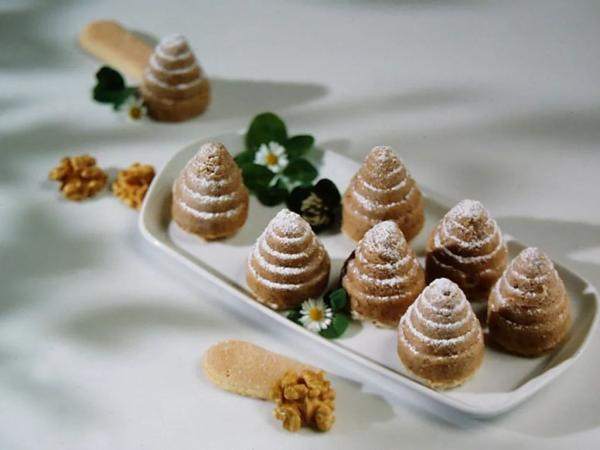 Kosnice od Oraha
Sisters Marija Mataja and Antonija Stipetić will be demonstrating their excellant art of baking a delicate traditional cookie Kosnice od Oraha (Walnut Beehives) at the Big John's PFI Cooking Stage located on the 3rd floor of the Armory from 3:00 – 4:00. You don't want to miss seeing this demonstration and enjoy a taste of this extraordinary desert.
MADISON MUSTACH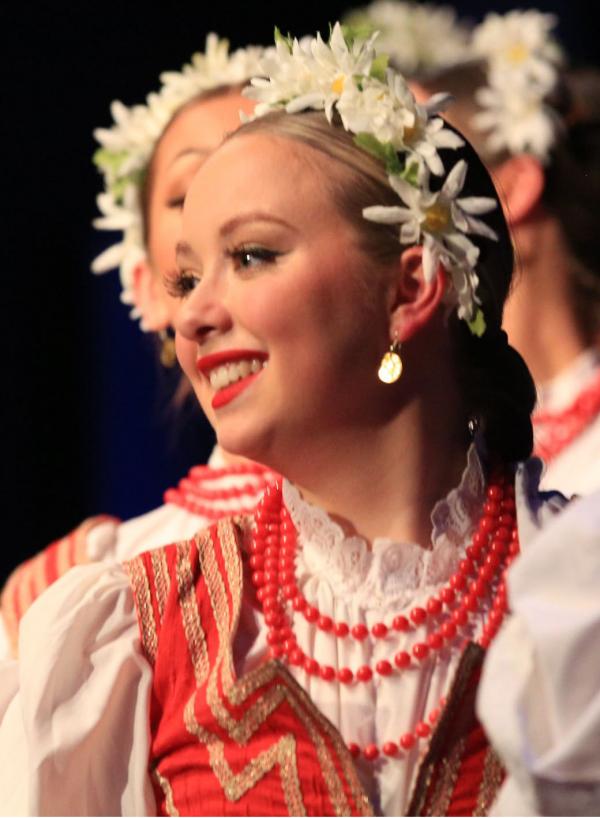 FEATURED YOUNG CROATIAN
Madison (Maddie) Mustach is the daughter of John and Julie Mustach, and the granddaughter of Barbara and the late Steve Mustach and maternal grandmother Lorraine Asquith. Maddie has a large extended Croatian family through the Seattle area, Woodland Hills, Zagreb and Obrez where her grandfather Steve was born.
Croatian heritage has been an important part of her life. Maddie joined the Seattle Junior Tamburitzans (SJT) at the age of 9, singing, dancing and playing the prim. She continued with the group until her high school graduation. She was fortunate to have traveled with the SJT's to the Croatian Fraternal Union Junior Federation Tamburitza Festivals in Chicago and Zagreb.
Currently a senior at Duquesne University in Pittsburgh PA, Maddie is majoring in Business Management and Digital Marketing and Analytics. She is also a performer beginning her fourth year with The Tamburtizans (formerly the Duquesne University Tamburitzans as a singer, dancer and musician.
Maddie will be honored at CroatiaFest on October 2nd.
You can read Maddie's complete bio in the 2022 CroatiaFest souvenir program and on the CroatiaFest website www.croatiafest.org.
CROATIAFEST WINE CELLARS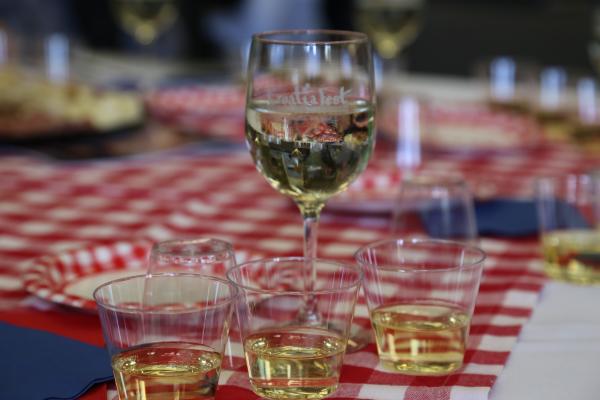 LOCATED ON THE 3rd FLOOR OF THE ARMORY
Returning to CroatiaFest 2022 is Croatian-American vintner Jason Morin of Ancestry Cellars. Each wine produced by Jason and his family tells a story – a story rich in family history and Croatian wine making heritage.
The Balkan Store of Lynnwood will be pouring and selling wines from Croatia, showcasing wines they offer in their store.
CroatiaFest is excited to welcome from Edmonds, Vinbero Wine Bar and their Bar Manager Devin Olson. Devin developed an appreciation for Croatian wines during his travels and maintains a close relationship with Croatian vintners.
Back by popular demand, CroatiaFest will also present the "Rakija Bar", featuring a variety of Maraska liquors imported from the Dalmatian Coast of Croatia.
Bonaca and Klapa DooWopella will be in the cellars providing traditional Croatian music for your entertainment.
With the admission price of $15.00, you will receive an etched CroatiaFest souvenir stemmed wine glass and 3 tokens for purchase of your beverage of choice. Must be 21 years and older. ID required at the door.
MARIJA MATAJA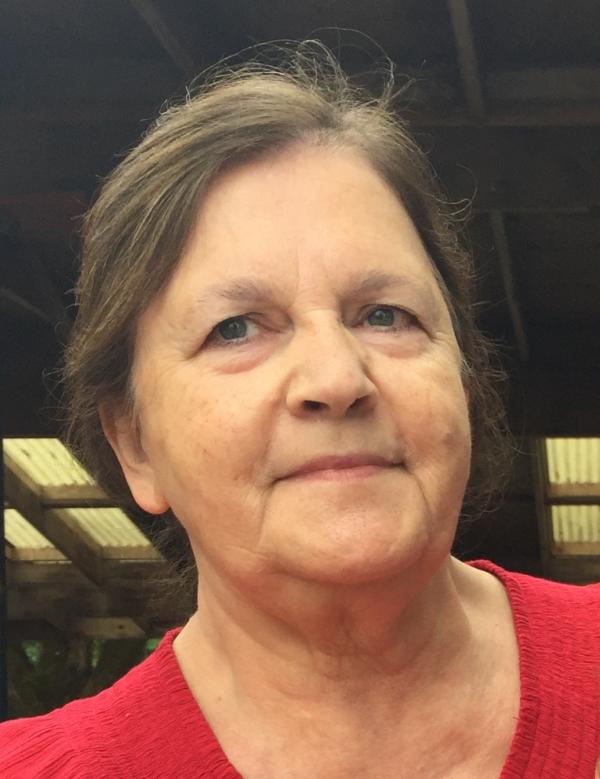 2022 OUTSTANDING CROATIAN
CroatiaFest is pleased to announce that the recipient of the 2022 Outstanding Croatian Person of the Year is Marija Mataja.
Marija's heritage goes back to the community of Mrkopalj in the Gorski Kotar region of Croatia. Prior to the family emigrating in 1964 her father, Lovre Mataja, came to America, found work and purchased a house for his family. Just imagine, Marija, a small child of eight years coming to America with her mother, Barica Crnić, two sisters and two brothers in 1964 whose memory of travel is an airport full of people, none of whom she knew. It was all very big and very exciting.
As a young person, Marija was enrolled in the Croatian Fraternal Union(CFU) Seattle Lodge 439 and soon became active in the Seattle Croatian community. The Seattle Junior Tamburitzans (SJTs) became her passion when her nieces and nephews joined the group serving as manager for three years.
She joined the Slavonian American Benevolent Society (SABS) in Tacoma in 2018 and quickly became a leader at the hall volunteering tirelessly to make improvements at the Hall and support cultural events. She now serves as Vice-President of the SABS.
Clearly Marija is an outstanding Croatian who embodies the best of being Croatian in America and who is dedicated to the preservation and continued advancement of the Croatian culture in Washington State.
You can read Marija complete biography in 2022 CroatiaFest souvenir program and on the CroatiaFest website www.croatiafest.org. Marija will be honored at CroatiaFest with a presentation on the main stage of the Armory on October 2nd.
CroatiaFest Featured Artist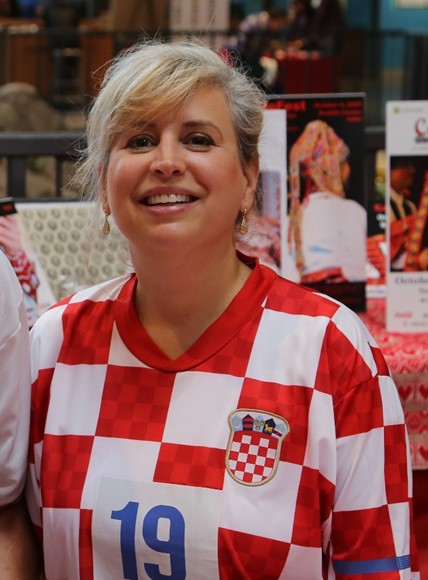 Alcena Woods
CroatiaFest Art Gallery
Featured artist at CroatiaFest on October 2nd is Alcena Woods, a homegrown Washingtonian. Her Croatian heritage is via marriage; years ago, she fell in love with her husband, John, and the amazing Croatian culture. Her husband's maternal family is from Zezevica, located about one hour inland from Makarska.

Alcena will present fine art Giclee prints of her six favorite original watercolor paintings at CroatiaFest in the Armory 3rd Floor Art Gallery. All are printed with archival pigmented inks on archival Arches aquarelle textured watercolor paper. These prints and more are available for purchase. Be sure to make your way up to the 3rd floor gallery to meet Alcena and admire her work. To see more of Alcena's work visit www.artbyaew.com
"SEARCHING FOR YOUR CROATIAN ROOTS"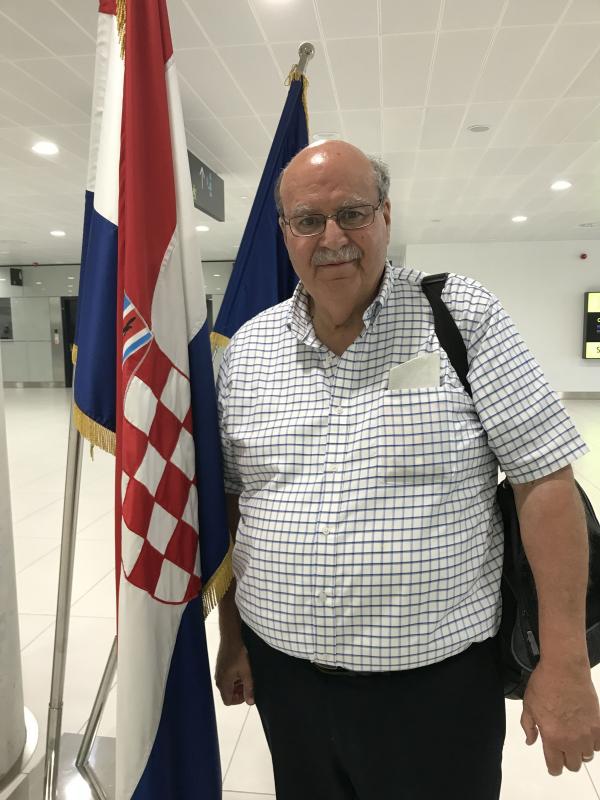 GENEALOGIST ROBERT JERIN RETURNS TO CROATIAFEST
Genealogist Robert Jerin of Cleveland, Ohio, is returning as the featured genealogist at CroatiaFest 2022 in-person festival at the Seattle Center Armory on October 2nd. Robert has been researching Croatian family histories since 1986, and for the past 20 years he has been conducting Croatian genealogy workshops across the United States and Croatia. As a result of this research, he has self-published a handbook, "Searching for Your Croatian Roots," which includes the only known database of Croatian given names and their English equivalents.
Robert will present his lecture /workshop from 1:00- 2:00 in West Loft 1A Lecture Room on the 3rd floor of the Armory. He will also be available all afternoon on the 3rd Floor entrance to the Art Gallery to speak with you and answer your questions.
FROM GORSKI KOTAR TO THE CASCADES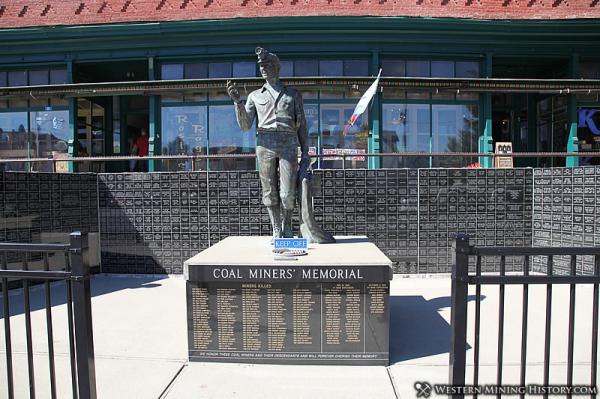 Video Presentation
Throughout the past two years, CroatiaFest has taken you— through video presentations—to some of our local Croatian-American communities in Washington State. We have presented segments on the histories and customs of Croatians in Anacortes, Gig Harbor, and West Seattle, featuring interviews with locals and tours of historic sites. No history of Croatians in Washington State would be complete without a visit to Cle Elum, Roslyn, and Ronald. The CroatiaFest team spent two weekends exploring these three towns, speaking to locals and historians.
CroatiaFest will present the video on October 2nd in the 3rd floor Seattle Center Armory East Loft # 3 from 1:00 – 2:00 and again from 4:00 – 5:00.
CONSULAR DAYS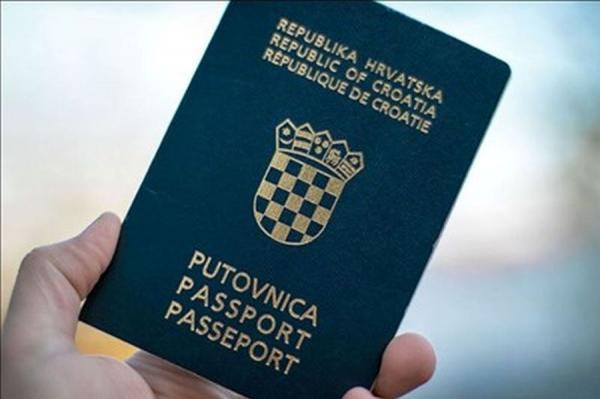 AT CROATIAFEST
The Consulate General of Croatia will be available for Consular Days on Sunday, October 2nd, 2022, from 10 am to 4 pm for passport and citizenships applications and notary services. Please make sure to bring originals and at least one set of copies of all required documents. The Consulate's office will not be able to accept incomplete applications. By appointment only, reservations can be made starting September 1st, via e- mail at losangeles@mvep.hr or by calling the Consulate at 310.477.1009. Appointments are available on the first come, first served basis. Please note: the Consulate only accepts personal checks or money orders payable to the Croatian Consulate.
CROATIAN NATURALIZATION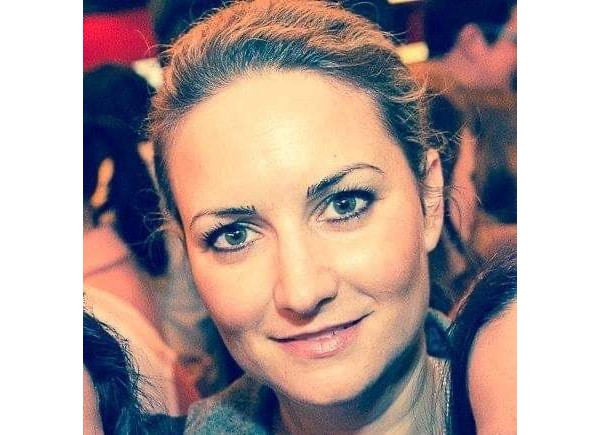 Presented by Consul General of the Republic of Croatia, Renee Pea
The process of gaining dual citizenship with Croatia, is a wildly popular topic with Croatia's recent changes to their process. Renee Pea, Consul General of The Republic of Croatia in Los Angeles, will be giving an in-person presentation at CroatiaFest on October 2, 2022 in Lecture Room Loft #1A on the 3rd floor of the Seattle Center Armory from 2:30 – 3:30 to explain the process and answer questions. Her presentation is a must before you begin the journey to naturalization.
WE'RE BACK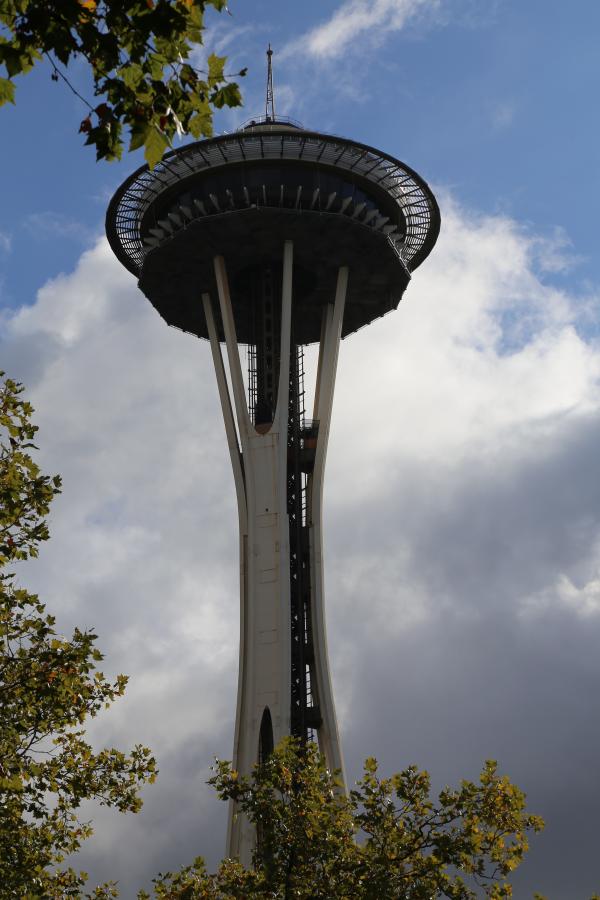 OCTOBER 2, 2022
CroatiaFest 2022 is thrilled to announce our return to an in-person festival on Sunday, October 2nd from noon – 6:00 PM at the Seattle Center Armory. Our wonderful team volunteers and committee members are working overtime to bring back to you a celebration of our heritage and culture with the sights, sounds and foods that are the core of our community. Unfortunately, we will not be producing the annual Saturday night Mass and dance/sing-along this year. We aim to bring these two great events back next year. Please visit the CroatiaFest website www.croatiafest.org for schedule updates as plans are finalized.
Mission
The mission of CroatiaFest is to promote and preserve Croatian culture and to educate future generations of Croatian Americans and the general public with the richness and beauty of Croatian Culture and Croatian American contributions to the building of the United States of America. CroatiaFest is a federally approved non-profit 501(c)(3) organization.
CroatiaFest is part of the Seattle Center's Festal Series of ethnic festivals. Although the theme of the festival is specific to the country of Croatia, her people and history, the festival is ethnically diverse with performers and attendees of many nationalities and age groups. The festival is presented annually in October and is organized by a committee of volunteers with additional groups of community representatives and volunteer workers.