CroatiaFest
CroatiaFest is held in the Seattle Center Armory and features continuous live performances on the main stage. In addition to the wonderful music, dance and food that make our culture so unique, there are food demonstrations and vendors selling Croatian merchandise.
The festival will feature:
Music & Dance Performances
Croatia Travel Today
Historical Exhibits
Souvenirs of Croatia
Market Place
Cooking Demonstrations
Authentic Food
Crafts for Kids
Stay in Touch
Croatian Events
Roslyn Croatian Picnic
Saturday, July 21, 2018
12:00 PM
Roslyn City Park
Roslyn, WA
More Info
---
Anacortes Arts Festival
Saturday, August 4 - Monday, August 6, 2018

Croatian Cultural Center
801 - 5th St
Anacortes, WA 98221

More Info
---
CFU Lodge 439 Annual Picnic
Saturday, August 11, 2018
12:00 PM
Vasa Park
3560 W. Lk Sammamish Pkwy SE
Bellevue, WA 98008
More Info
---
Konoba
Sunday, August 19, 2018

Slavonian American Benevolent Society
2306 North 30th St
Tacoma, WA 98403
More Info
---
Bellingham Croatian Picnic
Sunday, September 9, 2018

2059 E. Smith Road
Bellingham, WA
More Info
---
Tamburitza Extravaganza
Thursday, September 20 - Sunday, September 23, 2018

Burbank/LA Airport Marriott Hotel
2500 N.Hollywood Way
Burbank, CA 91505
More Info
---
Croatian Vigial Mass
Saturday, October 6, 2018
5:00 PM
St. Joseph Catholic Church
732 - 18th Ave. E
Seattle, WA 98112
More Info
---
CroatiaFest Kick Off Dance and Sing-Along
Saturday, October 6, 2018
6:00 PM - 11:30 PM
Russian Community Center
704 - 19th Ave E
Seattle, WA 98112
More Info
---
CroatiaFest
Sunday, October 7, 2018
12:00 PM - 6:00 PM
Seattle Center Armory
305 Harrison St
Seattle, WA 98109
More Info
---
CFU Adult TamFEST
Friday, November 2 - Sunday, November 4, 2018

Wyndham Grand Hotel
600 Commonwealth Place
Pittsburgh, PA 15222.
More Info
Festival Highlights
October 6, 2018 - Saturday Evening Events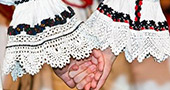 Croatian Mass - Join us for mass 5:00 PM at St. Joseph Catholic Church, 732 18th Ave E, Seattle, WA 98112. Traditional Croatian Catholic hymns will be played and sung by Sinovi.
Croatian Dance Party - Dance and Sing-along at the Russian Community Center (across the street from St. Joseph). Admission is only $10, and there will be Croatian food available for a la carte purchase catered by the Seattle Jr. Tamburitizan parents. A no-host bar will feature a variety of wines and imported Croatian Karlovacko Pivo. Come dance and sing along to new as well as the old standard Croatian songs .
October 7, 2018 - All-Day Festival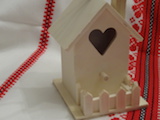 Festivities begin at Seattle Center Armory with opening ceremonies at noon. The festival will include:
MAIN STAGE ENTERTAINMENT: All day performances by some of the finest Croatian Music and Dances Ensembles from the United States and Canada.
Fun for Kids: CroatiaFest invites families with children to stop by Kids Activity Booth on the main floor of the Armory to engage in one of the many crafts that will be available for the young ones.
Croatian Consular Day: Don't miss this chance to get or renew your important Croatian documents, passport or citizenship in Seattle. Phone: Croatian Consulate Office in Los Angeles 310-477-1009.
Culture: Experience the music, exquisite costumes and traditional dances performed all day on the main stage by various Croatian musicians, dance ensembles and singing groups.
Traditions: Two different cooking demonstrations will take place in the new John Sarich Memorial Cooking Stage located upstairs on the 3rd floor of the Armory sponsored by Chateau St. Michelle.
History: Exhibition panels feature the history of Croatian Americans who have contributed to the building of the United States of America., immigrant stories and photo display.
Homeland: Plan your next trip to Croatia by spending some time at the Croatia Travel Today booth. Once again a representative from Adriatic Tours from Los Angeles will be on hand to answer your questions, book your flight and give you guidelines to help with your travel plans.
FOOD! FOOD! FOOD! CroatiaFest will have seven food booths at this year's festival, four outside and three inside the Armory. Outside: Traditional BBQ lamb on the spit, grilled čevapčići with ajvar, Croatian style sausages and cheese & meat filled burek. Inside: Sarma (cabbage rolls), povitica (walnut roll) palacinke (crepes). Follow your nose and stop by each booth to enjoy traditional and delicious Croatian cuisine. You are welcome to bring your entree into the newly expanded Quincy's Bar to enjoy a Karlovacko Pivo (or your favorite beverage).
The Armory food vendors around the perimeter of the building are planning a special Croatian themed item on their menu.
CROATIAN WINE CELLARS: Wine presentation and tasting of imported Croatian wines. Must be 21 years and older with ID for admittance.
QUINCY'S EXPANDED BEER GARDEN: You are welcome purchase food at anyone of CroatiaFest's seven food booths (4 outside and 3 inside the Armory) or from anyone of the Armory food vendors along the perimeter of the Armory and take your entrée into Quincy's to enjoy a Karlovačko Pivo or your favorite beverage in the newly expanded beer garden.
MERCHANT VENDORS: A variety of Croatian goods and souvenirs for your shopping pleasure.
INFORMATION BOOTH: Stop by the CroatiaFest Information booth to pick up the beautifully designed souvenir program, take a handout of the schedule of the day's activities, or purchase tickets to the wine tasting. Our staff of volunteers are ready to answer your questions.