Virtual Festival 2021
Croatian Citizenship Webinar
With Croatian General Consul Renee Pea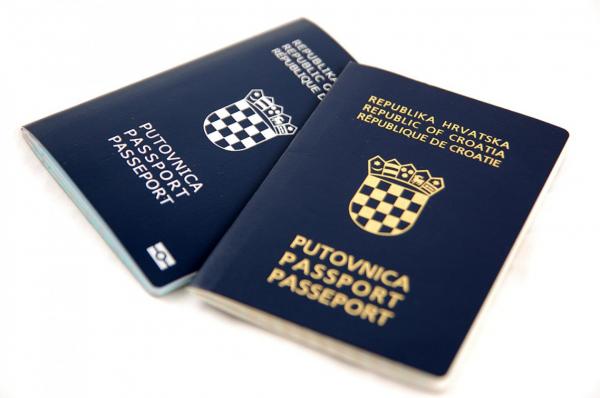 There are currently more than 4 million people of Croatian ancestry who may be eligible for Croatian citizenship. Due to the intricate history of Croatia, many descendants don't realize they are eligible to be Croatian citizens. Additionally, many descendants also do not know the Croatian language which can make it difficult to be aware of all the requirements for claiming Croatian citizenship for themselves and their family.
Please plan on joining us Saturday March 12 at 12PM (Pacific) for an informative webinar about Croatian citizenship with the Consul General of Croatia in Los Angeles –Renee Pea.
The Consul General will explain eligibility, the procedure, documents and everything else you need to know about applying for Croatian citizenship.
If you would like to attend, please RSVP via email to: enews@croatiafest.org. If you have questions you would like to ask, please feel free to include those in your request. Those reserving a spot will be emailed a link to the Zoom meeting 2 days prior to the event.
We look forward to seeing you!
PELJEŠAC PENINSULA & STON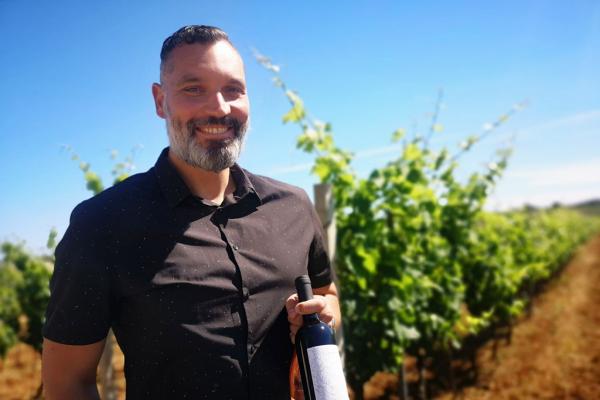 Join Božidar Jukić , owner of Insider Holidays for a virtual walking tour of the Pelješac Peninsula and the ancient town of Ston.
Pelješac Peninsula is known for its beautiful and bountiful vineyards of the "Plavac Mali" grape used to produce the varietal Zinfandel wine. Ancient defensive walls surround the city of Ston. Today, it is one of the longest preserved fortification systems in the world often referred as the "European Great Wall of China". The saltworks of Ston date back to the 13th century and produces about 500 tons of sea salt annually.
A delightful and knowledgeable tour guide, Božidar will share with you the beauty of the region and its impressive history.
You can view this segment on Facebook and YouTube on Saturday afternoon, October 2nd.
AUTHENTIC CROATIAN CUISINE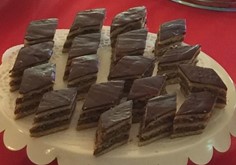 CroatiaFest 2021 will feature presentations both sweet and savory.
Sisters Marija Mataja and Antonija Stipetić will show you how to make Barica Mataja's Žarko Naresci, a delicious and decadent chocolate creation, cut into delectable diamond shape cookies that will be beautiful and impressive on your dessert table.
Maria Franulovich Petrish and Berrie Martinis along with young assistant Katarina Petrish will demonstrate the technique of creating the "mriza" design that tops the sweet jam filling that makes this delicate cookie a favorite after-dinner dessert or with afternoon coffee or tea.
The savory dish will be Dalmatian "brudet" (fish stew) demonstrated by renowned fish monger Ken "Kuzma" Hewitt of "Kuzma's Fish Market"in Edmonds. Ken will also give a tutorial on the art of fileting salmon.
CroatiaFest 2021 Virtual Festival cooking demonstrations will be aired on Facebook on the weekend of October 2nd & 3rd. The viewing schedule will be posted on the CroatiaFest website www.croatiafest.org as plans are finalized.
HISTORICAL JEWELRY OF DUBROVNIK
Narrated by Vesna Barišić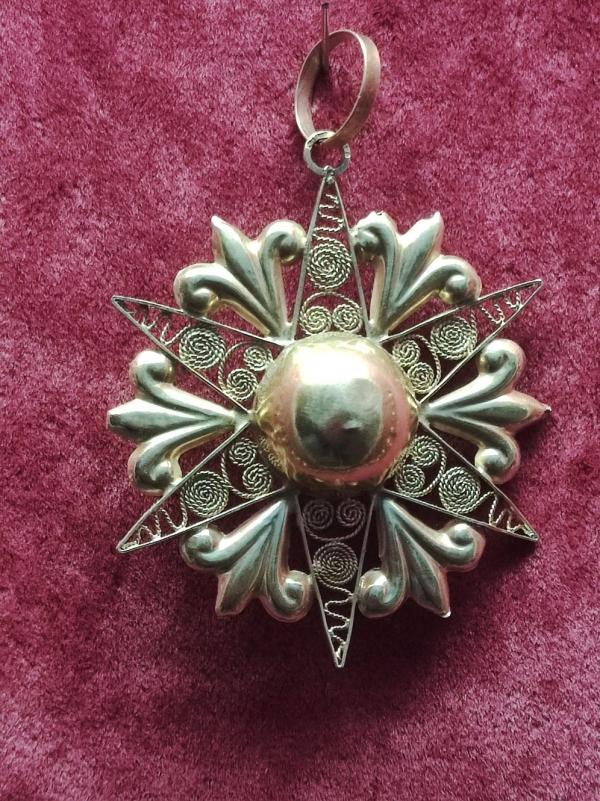 Dubrovnik is home to numerous historical sites, museums and shops featuring traditional artifacts. Founding CroatiaFest committee member Marija Grgurević will introduce you to Dubrovnik tour guide Vesna Barišić, who will take you to the Franciscan Monastery Museum to view original Dubrovnik traditional hand crafted jewelry which date back to the 16th and 17th centuries. Vesna will explain the history of the beautiful designs of the various gold, silver, pearl, and coral pieces.
The jewelry exhibit will air in the first session of CroatiaFest 2021 Virtual Festival on Sunday, October 3rd.
"Obnovimo Stare Uzance"
"Renewing Our Old Traditions"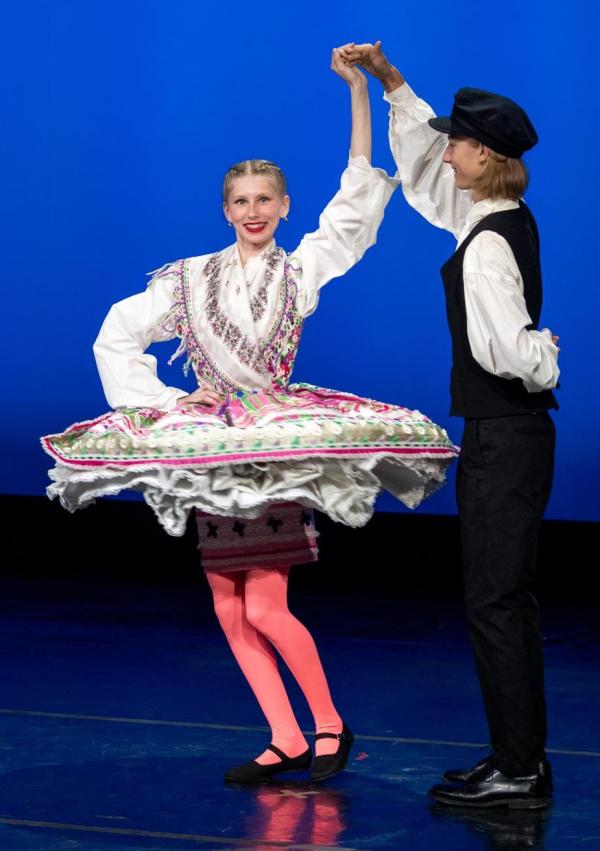 Croatiafest 2021 Virtual Festival is proud to present a two-part series entitled "Obnovimo Stare Uzance" ("Renewing Our Old Traditions") filmed at the Seattle Center Studios at McCaw Hall. The first of these special segments features members of the Vela Luka Croatian Dance Ensemble of Anacortes, Washington. What makes this program unique is that the folk dances presented have a special connection to the Croatian community of Puget Sound, particularly dances from the Island of Korcula
For those of you who joined us for our virtual festival last year, there was a presentation of museum quality original garments in the collection of the Seattle Junior Tamburitzans (SJT) narrated by Directors John Morovich and Joanne Abdo. The SJT organization was cofounded by Richard Major and the late Tom Krmpotich in 1970 with a mission of preserving folk traditions through playing the tamburitza and performing traditional dances. This year's festival will include a display of recreations of colorful folk garments sewn here in the United States modeled by SJT siblings Gus and Ellie Schafer.
The segment will be aired on Facebook and YouTube on October 2nd & 3rd. A programing schedule will be posted on the CroatiaFest website and Facebook Page as plans are finalized.
Dancers: Elli & Gus Schafer
Photo by Susan Fried
Wine Tasting
Ancestry Cellars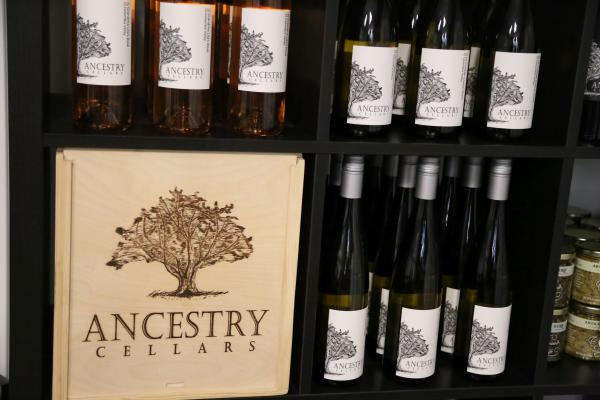 CroatiaFest 2021 is virtual, but your wine tasting experience doesn't have to be! Croatian-American vintner Jason Morin, owner of Ancestry Cellars will be hosting a "hybrid" tasting - that is, a virtual presentation with the wines available for tasting at home. Ancestry's wines have been gaining popularity with Gold Medal wines from wine award events all over Washington State.
Jason has put together a three pack of wines: 2017 Provocant, 2018 Chardonnay and 2016 La Soeur each with a beautifully unique story, a tie to Croatia and selected for all to enjoy. The wines are available for purchase at www.ancestrycellars.com. For those in Washington State, please be sure to get your orders in by September 20th, to ensure that you receive the wine before CroatiaFest 2021 Virtual Festival October 2nd & 3rd. For those out of state, please place your orders by September 13th.
The virtual programing schedule will be posted on the CroatiaFest Facebook page and the website as plans are finalized.
Zivjeli!
Photo by Mara Oblak
Dalmatian Fisherman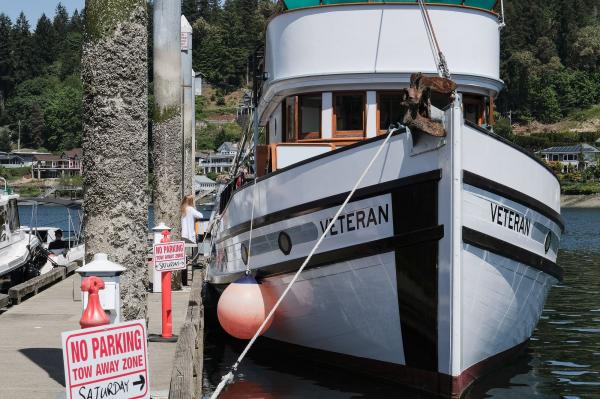 For over a century, Croatians have made a huge contribution to the Pacific Coast fishing industry, from the northern most part of Alaska to the southern tip of California. Our film crew traveled to Gig Harbor to interview current and "old time" fishermen on board the restored fishing vessel "Veteran" and tour the historical Skansie Net Shed. We will also take you north to Anacortes to interview Croatian immigrant fishermen Nick Mavar and Vlatko Kolega and a tour Lovric's Shipyard. Finally, a visit to Seattle's Fishermen's Terminal will feature an interview with Ray Fadich, age 92, author of "The Big Run, Life Aboard a Salmon Seiner". Ray reminisces about his first-time fishing experience aboard the purse seiner "Emancipator" during the height of the huge salmon run of the 1958 season.
CroatiaFest 2021 Virtual Festival will air on the Facebook platform on October 3rd. The day's schedule will be posted on the CroatiaFest website www.croatiafest.org as plans are finalized.
Photo by Shaun O'Berry
Joanne Abdo
2021 CroatiaFest Virtual Festival Coordinator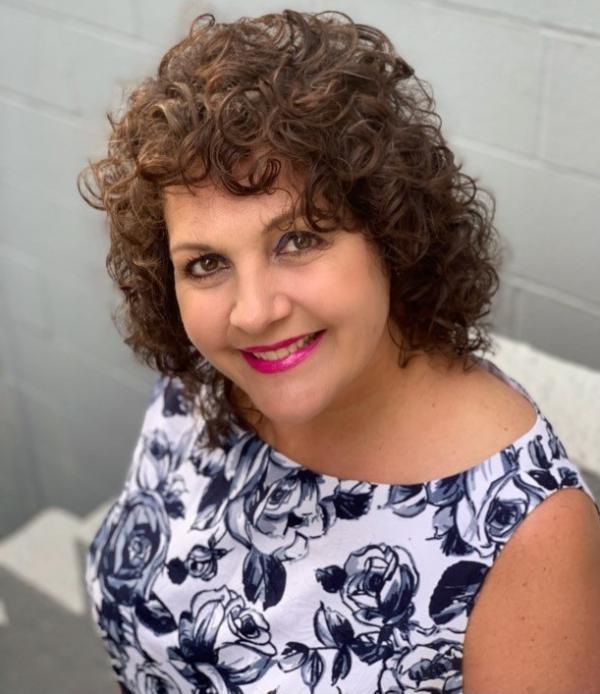 CroatiaFest is pleased to introduce Joanne Abdo as the 2021 Virtual Festival Coordinator.

Joanne has been a part of the Croatiafest Planning Committee since its inception. You probably know her best as the "Gal in the T-Shirt Booth" at CroatiaFest. For the past 14 years, Joanne has been in charge of creating the annual CroatiaFest T-shirt design and merchandise sales, a major source of funds for the festival.

"I am thrilled to be Croatiafest 2021 Virtual Coordinator! Our dedicated team of talented committee members have been diligently working on presenting interesting, entertaining, educational segments which are guaranteed to be treasured for generations to come!"

Joanne obtained much of her "basic training" in the field of Croatian folk culture as a member of the Seattle Junior Tamburitzans, performing with them for eight years as a musician, singer and dancer. Later she enjoyed a decade as a dancer for the Vela Luka Croatian Dance Ensemble. Since 2000 she has been the dance instructor and costume manager for the Seattle Junior Tamburitzans. Most recently she has performed as a musician with the orchestra "Kisobran" (Umbrella) which is made up of the Seattle Junior Tamburitzan alumni.

Joanne's participation in numerous groups as a musician, dancer, singer, and instructor has given her opportunities to promote Croatian folk culture in major venues throughout the United States, Canada, and Croatia. Joanne, along with her brother John Morovich Jr. and her mother Cathryn Morovich have been instrumental in the success of Croatiafest. The trio was awarded the esteemed Gordon Ekvall Tracie Memorial Award in 2016 by the Ethnic Heritage Council. She is a member of the Croatian Fraternal Union, The American Slavic Women's Club, and the Slavonian American Benevolent Society.
Croatian Events
No events are currenly scheduled.
Please check back again later.
Subscribe to CroatiaFest eNews
Fields marked with an asterisk (*) are required
Mission
The mission of CroatiaFest is to promote and preserve Croatian culture and to educate future generations of Croatian Americans and the general public with the richness and beauty of Croatian Culture and Croatian American contributions to the building of the United States of America. CroatiaFest is a federally approved non-profit 501(c)(3) organization.
CroatiaFest is part of the Seattle Center's Festal Series of ethnic festivals. Although the theme of the festival is specific to the country of Croatia, her people and history, the festival is ethnically diverse with performers and attendees of many nationalities and age groups. The festival is presented annually in October and is organized by a committee of volunteers with additional groups of community representatives and volunteer workers.