Augie's Tavern, Cle Elum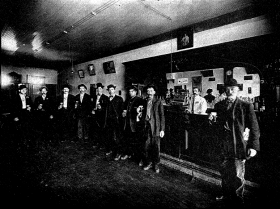 In the days of King Coal, the one thing that there was no scarcity of in Cle Elum was saloons and taverns. One establishment that marked itself from the others was "Augie's Tavern"....
The "Bakalar" Notebook
Grandma Mary could cook. She could take anything in the kitchen and whip it into a great meal. A little bit of this and a little bit of that (she never measured anything) and we would have a delicious meal. Vegetables came from the garden, vino came from Grandpa Nick's dirt floored wine cellar (there's another story), chicken came from the coup (not the grocery store), and she made her own bread. But bakalar was a mystery to us grandkids. We knew it was a fish dish, it was for special occasions, and we rarely saw Grandma Mary make it. We loved the fish and potato mixture, oozing with olive oil and garlic with a hint of black pepper....
Remembering Basement Food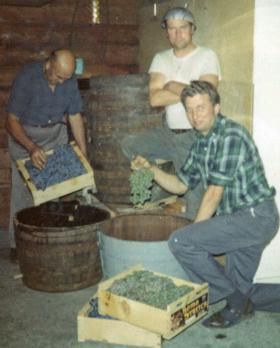 If you are old enough to remember the Second World War, and your parents were immigrants from Croatia, chances are the basement of your home played a very important part of your daily lives. Besides the obvious – wine making – the basement was a hub of many other cooking and eating activities for the family....
Lowman Lunch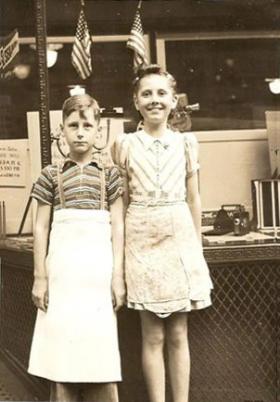 The Lowman Lunch was nestled on the first floor of the Lowman Building located between 1st and 2nd Avenues on Cherry Street in Seattle's Pioneer Square. Anthony Morovich bought the little 10 stole counter type café in 1933. Because of its location, he had an eclectic group of customers. Lawyers and judges working at the King County Court House, businessmen with offices in the Lowman Building along with their secretaries and stenographers frequented the little restaurant as well as the regular foot traffic customers....
Did You Know?
Okay, by now most readers know that among his hundreds of patents Nikola Tesla fathered the distribution of alternating current and the polyphase electric motor-- inventions that power industry and provide the basis for our modern way of life. But DID YOU KNOW that Tesla, born in 1856 in Smiljan, Croatia to Serbian Orthodox parents, was also the father of radio? Although most textbooks still credit the Italian scientist Marconi as the inventor of radio, the U.S. Supreme Court in 1943 ruled that Tesla's patent preceded that of Marconi....
Hrustule - a Croatian Christmas tradition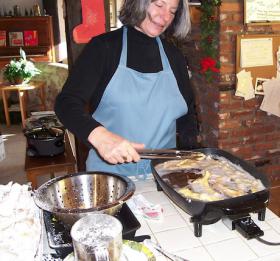 Of course we had a tree with lights, hung our stockings on the fireplace and sang Christmas carols when I was a kid. But we really knew that it was Christmas when my grandfather made hrustule. When the cardboard boxes lined with foil and heaped full of these delicate, powdered sugar coated treats came out it had to be a special occasion....
The Tony Maglica Story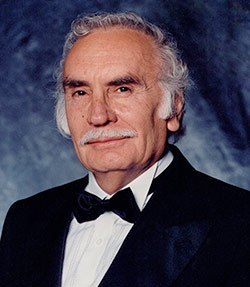 Tony Maglica was born in New York City in November 1930, about a year into the Great Depression, and was baptized at the old Church of Saints Cyril and Methodius on West 50th Street in Manhattan. His parents, Jerko and Tomica Maglica (nee Jurcan), had emigrated from Croatia some years earlier. His father worked as a longshoreman when there was work to be found, while his mother kept the home....
Famous Pioneer of Silicon Valley: Victor Grinich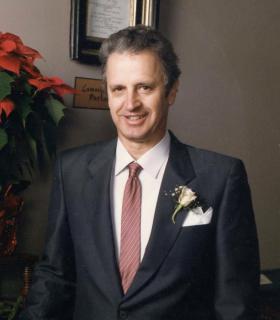 What comes to your mind when you hear the words "Silicon Valley"? Most people know that this is where the computer industry began in California over 50 years ago and is still the center of the hi-tec world. But, how many people know that a Croatian American from Aberdeen, Washington was one of the founders of Silicon Valley?...
UNESCO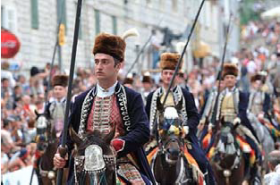 United Nations Educational Scientific & Cultural Organization (UNESCO) annually publishes a list of intangible cultural heritage of humanity and in need of urgent safeguarding. Croatian culture and traditions such as Klapa singing, Nijemo Kolo ( silent dancing), the Licitar Heart, and the art of bobbin lace making have been recognized by this organization. For the past several years, CroatiaFest has showcased many of these traditions....