2014: Richard Major
By Bob and Peggy Gunovick
It may surprise some that the recipient of CroatiaFest's 2014 award is not Croatian at all but rather of Slovenian-Irish descent. But Dick grew up in an area of Renton that was populated with many Croatian families who had moved over from the Roslyn coalfields because of the labor strife there. And he could relate to them being that he had immigrant coal miners on both sides of his family.
As a teenager he joined a Croatian kolo club and a few years later, after earning a degree in Fishery Biology from the University of Washington and spending two years military service in Germany, he married a real Croatian, Louise Sutlovich, a fisherman's daughter from Seattle and it was off and running in Croatian activities thereafter.
Dick joined the Croatian Fraternal Union in 1963 and locally has coordinated or participated in most lodge-sponsored picnics, banquets, exhibits, testimonials, fundraisers, etc. over the past 50 years. He has served as a lodge officer for most of these years, currently as secretary/treasurer.
At the CFU National level he has held various offices for 35 years and is currently serving as President of the organization's High Trial (Judicial) Board. He has fulfilled many special assignments at the national level, most noteworthy was his month-long assignment in Zagreb in 1996 which was the first step toward the CFU's expansion into Croatia.
Dick has also been a member of CroatiaFest's planning committee since its inception in 2003. During Croatia's War of Liberation, his ability to speak, read and write acceptable Croatian enabled him to help dozens of refugee families from Bosnia and Hercegovina relocate in Seattle-- providing furniture, clothing, counseling, translation, depositions, court appearances, etc. Since 1993 he has sung in the Croatian Christmas Choir which has helped raise $100,000 for Croatian orphanages.
Dick has researched, translated and published hundreds of articles about Croatians in Croatia and Croatians in America, particularly those in the Pacific Northwest. Publication outlets have ranged from the Northwest Folkdancer to the prestigious Journal of Croatian Studies. He visited Croatia in 1954, 1969, 1981, 1988 and 1996 and, on occasion, all other republics of the former Yugoslavia. The seven month 1969 visit centered on Dick's work as a visiting scientist at the Institute for Oceanography and Fisheries in Split. He served as a tour guide of Croatia for the Seattle Jr. Tamburitzans in 1981 and for his own tour group in 1988.
Without doubt, Dick's greatest contribution in the cultural field was his co-founding, along with his friend Tom Krmpotich, the Seattle Jr. Tamburitzans in 1970. From humble beginnings, with 14 youngsters, antiquated instruments and mismatched costumes, the group steadily gained sophistication. Now, starting its 45th season, the group has seen some 450 youngsters pass through its ranks, each learning to play, dance, enjoy and appreciate the musical traditions of their ancestors. Untold audiences have enjoyed the group's performances in the Pacific Northwest over the years. The Seattle Jr. Tamburitzans have also performed in many major U.S. and Canadian cities (including two World Fairs) and have toured Croatia five times. Dick enthuses: "these hundreds of children have truly been my bright lights. I am particularly proud that Louise and my three children were in the beginning group and that we have two grandsons in the current group. LET THE SHOW GO ON!" The achievements of Richard L. Major have been acknowledged by the Ethnic Heritage Council, Seattle Lodge 439 of the Croatian Fraternal Union, The National Executive Board of the Croatian Fraternal Union, Seattle Junior Tamburitzans, Matica Iseljenika Hrvatske and former Croatian Ambassador to the United States, Dr. Ivan Grdesic.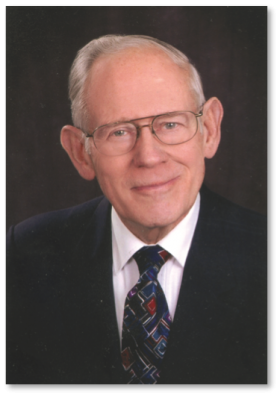 Index
Want to nominate somebody for this year's Outstanding Croatian Award?
Nomination forms can be downloaded here.