2017: John A. Morovich
The life of this year's CroatiaFest honoree, John Morovich, demonstrates remarkable dedication to the preservation and sharing of the Croatian culture and traditions. John's passion for Croatian music has brought Croatian traditions and heritage to life in settings across the U.S., Canada and Europe. When one looks at his impressive list of accomplishments it is clear that he fills his days with exploring ways to share the music of his ancestors and bring that music to the modern stage.
John was born in 1965 to John and Cathryn Morovich of Seattle. At age seven, he began studying piano accordion with Professor Joseph Spano. He learned to play tamburitza from music legend Thomas Krmpotich Jr., then the music director of the Seattle Junior Tamburitzans (SJT). As a teen he played tamburitza, and later bass guitar with Steirmark Quartet, a band with which his mother, Cathryn, was a vocalist. In 1977 John became a member of the Seattle Junior Tamburitzans and in 1994 John answered the call to leadership and was selected as its artistic director. This 50 member youth ensemble, has toured Croatia seven times and appeared at two Worlds Fairs. In 2005 he was selected as Guest Conductor for the Croatian Fraternal Union of America Junior Cultural Federation Festival held in Chicago where he conducted over 1,000 young tamburasi.
Since 1979 John has performed with the Sinovi Tamburitza Orchestra which made its first appearance at the 1981 tamburitza Extravaganza in St. Louis and has appeared regularly ever since. He travels regularly with Sinovi across the Pacific Northwest, British Columbia and California at festivals including Northwest Folklife, Balkan Night Northwest, the annual San Francisco Tamburitza Festival and Croatian Heritage Festival in San Francisco. In 2015 his commitment to Sinovi earned him a grant award from the Jack Straw Foundation to record a CD.
From 1980 through 2002 John performed with the internationally acclaimed Vela Luka Croatian Dance Ensemble and the Ruze Dalmatinke Orchestra and performed with Vela Luka at the rededication of the Statue of Liberty in 1986 and in 1989 for the Washington State Centennial Celebration.
As an Applied Ethnomusicologist John has researched and collected old songs from elders. He has amassed a music library of hundreds of recordings, books, sheet music and resource materials of tamburitza and traditional Croatian and Southern Slavic folk music, dances and traditions. He mastered the art of reading and writing the Croatian language thereby authentically representing our community as he travels to share the Croatian culture.
John served as conductor and arranger for the 30 voice Jele Croatian Women's Choir of Vancouver, B.C. and is currently Artistic Director of Zenska Klapa Ruzmarin and Tamburaski Orkestar Kisobran, an SJT alumni group. Since 1987 he has taught music and heritage in Seattle and has travelled to the Eastern European Folklife Center Camps in Mendocino, California and New York teaching tamburitza and Klapa.
In 2001 he was awarded the prestigious Washington State Arts Commission Folk Arts Fellowship. And in December 2001 he performed in and served as orchestra director for the Croatian Christmas Cantata Narodil Se Mladi Kralj by Tomislav Uhlik of Zagreb, Croatia conducted by Mary Sherhart.
In 2013 John did a dance residency at the John Stanford International School and a vocal residency with the famed Kitka Women's vocal ensemble of San Francisco Bay area.
In 2016 the Pacific Northwest Ethnic Heritage Council awarded John the Gordon Ekvall Tracie Memorial Award for excellence in ethnic performing arts along with his mother, Cathryn and sister Joanne Abdo.
He has become a key link to bring many of the Canadian Croatian performers to the United States to connect the two nations in their love of Croatian culture and music.
John has served as the recording secretary of the CFU Lodge 439 of Seattle and was elected as delegate to the CFU National Convention. He volunteers much time to aiding the children of St. Theresa and St. Joseph Orphanages in Zagreb, Croatia through his direction of the annual event Festa Tri Kralja held each January. The event has netted over $100,000 for the orphanages.
John's dedication to the Croatian culture, music and traditions has evolved into a marvelous legacy and that will continue to fill our hearts with joy.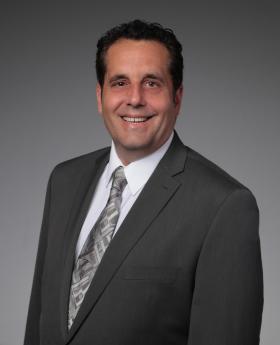 Index
Want to nominate somebody for this year's Outstanding Croatian Award?
Nomination forms can be downloaded here.