2018 George Jovanovich
George, one of the four sons of John and Joanne Jovanovich, traces his Croatian roots to his grandparents, Fred and Mary (Mataya) Jovanovich, who emigrated from Mrkopalj in the Gorski Kotar region of Croatia. For nearly 50 years he has been involved in Croatian activities and has contributed greatly to the enhancement of Croatian culture and identity in the Pacific Northwest and beyond.
George was enrolled in the Croatian Fraternal Union (CFU) at an early age. This exposure led to him becoming a charter member of the newly formed Seattle Jr. Tamburitzans in 1970. He learned to play the bugarija, the counter-beat instrument that he still plays today. But playing was just one of the several ways that he served the Seattle Jr. Tamburitzans. He was group treasurer in the early 1980's and later, with his children, Nick, Paul and Katie, in the group, he served as assistant manager, then manager for 10 years. During his sojourn withthe Seattle Jr. Tamburitzans, the group has performed throughout the Pacific Northwest, appeared in several junior tamburitza festivals in various United States and Canadian cities, entertained at two World Fairs and conducted several musical tours in Croatia.
As a direct result of their youthful playing days with the Seattle Jr. Tamburitzans, George, his brothers Tim and Tom, and John Morovich formed Sinovi, a tambura group that plays regularly in the western states and at the Tamburitza Association of America Extravaganzas throughout the U.S. George has been president of CFU Lodge 439 since 1993. In addition to rapping his gavel at the meetings, he also contributes mightily to the lodge's busy schedule. He has a hand in publicizing the lodge's events, stores equipment, cooks for lodge events (as he has done for the Seattle Jr. Tamburitzans as well) and is always available to lend a helping hand as needed. He has twice served as a delegate to the CFU's National Conventions.
George and his wife, Mary Kay have been part of the CroatiaFest Team from the beginning-- serving as community representatives. In that capacity they have served CroatiaFest in a variety of ways. First and foremost, they have provided transportation, and often lodging in their own home, for musical combos coming from afar to perform on the CroatiaFest stage.
Very likely it is in the humanitarian field where George has made his greatest contribution. In the late 1980s, as chairman of CFU Lodge 439's Humanitarian Aid Fund, he oversaw the crating and shipping of 20 surplus kidney dialysis machines that the lodge sent to various hospitals in Croatia. Then, in late 1991 with war raging in Croatia, the lodge launched a vigorous effort to aid victims in the Old Homeland. The main thrust of the program: the collection, preparation and shipping of food medicine and clothing, was centered on the business property of Jovanovich Supply, a commercial fishing supply company in SeaTac. As vice-President and office manager of the firm, George was the lead man in the effort which ended up routing 19 full-sized containers of relief materials to Croatia. When the war ended, the lodge's humanitarian efforts were redirected to aid St. Teresa Orphanage in Zagreb and St. Joseph Orphanage in Hrvatski Leskovac, Croatia. The core of this program has been the annual Epiphany or Three Kings/Tri Kralja Mass and Dalmatian Luncheon at Holy Rosary Catholic Church in West Seattle. To date this continuing program has sent $115,000 to the two orphanages. George, as we have come to expect, has contributed greatly to this fund-raising effort, by playing in the Seattle Croatian Community Tamburitza Orchestra and Choir for the Mass and, for many years, served as head chef in the luncheon kitchen.
Much of George's good work has been "under the radar" and escaped a lot of public recognition. It is with great particular pleasure, therefore, that CroatiaFest bestows the 2018 OUTSTANDING CROATIAN AWARD to George Jovanovich. Congratulations George and profound thanks for your monumental good works in the Croatian Community. Zivjeli!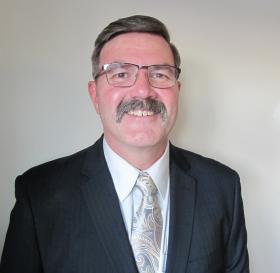 Index
Want to nominate somebody for this year's Outstanding Croatian Award?
Nomination forms can be downloaded here.