2013: Maria Franulović Petrish
By Beverly Prkačin Read
Every day in the life of this year's CroatiaFest honoree is filled with the physical presence of someone in her community whether it is family, extended family, friends, church or newcomers. Her home is a magnet to all and now the Croatian Cultural Center has become the gathering place.
Maria Franulović Petrish gives credit to her grandmother, Marija Marinović Franulović, who came to visit relatives in Anacortes before World War II. She did not intend to stay but the war forced her to remain in America for a few years. During that period Marinović worked along with Senators Warren G. Magnuson and Henry M. Jackson to bring her family to Anacortes as political refugees. Even though the family was separated from their father, George Franulović, and were in an Italian refugee camp with their mother, Marija Damjanović Franulović, they were physically together as a family unit. They are forever grateful to the Catholic Church who opened their hearts during this journey including refuge in the Dominican Republic and Caracas, Venezuela.
The ethnic community of Croatians grew between 14th and 17th streets and it was as if the town of Vela Luka, on the island of Korčula, was transplanted in this new community on Fidalgo Island in Anacortes, Washington. They carried on their culture and traditions with the elders telling the stories of spirits and heroes. Young girls were taught to sew, embroider and crochet to prepare their hope chest for an eventual marriage. Families harvested together in Skagit Valley singing, joking and storytelling, as they toiled in the fields. They planted huge gardens, raised goats, ducks, chickens and of course, caught the fish from the sea.
Petrish, already having learned 4 languages by age 10, studied with her mother and father to become naturalized United States citizens. She proudly and prominently displays her framed copies of the Bill of Rights and the Constitution. She refers to the political strife the family left behind. She recalls her civic commitment running the Second Congressional District office for Congressman Lloyd Meeds until he retired, her run for state Representative and supporting her late husband, Nick Petrish, as he served on the Anacortes City Council.
Maria was called by tradition to pass on the songs and dances learned from her elders, and in 1975, was vital in establishing the Vela Luka Croatian Dance Ensemble. Petrish reminisces as she carried forward her father's vision to buy and renovate the little church, the first church in Anacortes, built in 1891, and establish the Croatian Cultural Center Northwest. In keeping art as a focus, she incorporated an art gallery with a changing show each month. An icon of St. Nicholas is displayed in the Big Room.
Her love and passion is the art of Croatian dance, beautiful costumes, traditions and culture. Beginning with her grandmother and rekindled again when she visited the homeland in 1970, and saw that the customs were still alive and well; and then her mother, who was the repository of beautiful songs, Blato and Korčula stories of folkways, social customs, special events, religious events, Christian Saints' day, dance, culture; Maria Petrish embraces her role in preparing the next generation. The legacy continues!
CroatiaFest pays tribute to Maria Franulović Petrish for her contribution and dedication to the Croatian culture and her community, including: 1972–American Croatian Club of Anacortes, co-founder; 1975–Vela Luka Croatian Dance Ensemble, co-founder; 1961–Anacortes Arts Festival, co-founder; 1978–Anacortes Arts Foundation, founder; 1981-1987–Restoration of Great Northern Railroad Depot as Depot Arts Center; 1989–Farmers Market, founder; 1974-1979–Second Congressional District Office, Director; 1979-1986 - Anacortes Chamber of Commerce, Director; 1981–purchase of little church, 2006 restoration complete & renamed Croatian Cultural Center Northwest.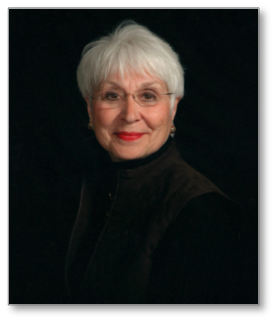 Index
Want to nominate somebody for this year's Outstanding Croatian Award?
Nomination forms can be downloaded here.